SUNDAY 10 SEPTEMBER 2017
8.30am - 4.30pm I Minnawarra Park, Armadale
Highland Gathering Activites
Pipe Band Competitions
Featuring some of WA's award winning Pipe Bands, the Pipe Band competitions will take place on Frog Hollow (next to Minnawarra Park).
Come the end of the day, the Pipe Bands display a powerful tribute to its Scottish ties by presenting the Massed Pipe Band procession.
This years Pipe Band competitions are organised by Pipe Bands WA. For more information about Pipe Bands WA please visit their website here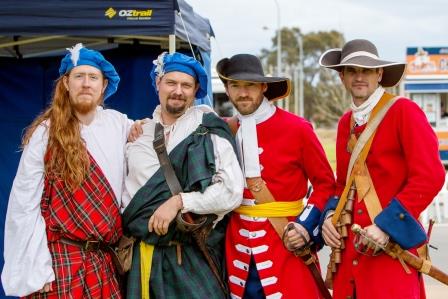 Medieval Fair
Artisans, Blacksmiths, Knights and Ladies all await your visit into the Medieval Fair as you are transported back in time and into this hive of activity. A fine display of skill in the medieval arts and crafts, watch as the knights battle in the arena or visit the armory for your chance of some excitement.
Food Court
There is plenty of food at the Highland Gathering. From traditional haggis and square sausage to fudge tablet and black pudding - you can try a variety of Scottish delicacies.
If these don't peak your interest we have more including, sausage sizzle, churros, icecream and the list goes on.
Check out who we have for 2017:
Anton's Bratwurst
Aroogah Coffess
Bollygood Foods
Cafe Swift
Churro Central
Claddagh Cafe
Lions Club of Armadale Kelmscott
Sally's Satay
Spiral Spud Stick
Temel's Turkish Food Van
The Frying Scotsman
The Milky Monster
The Spud Wagon
Tina's Soft Serve
WA Spit Roast Catering
Free Children Activities
The kids can try their hands with some Scottish fun as well with loads of activities throughout the day.
Take part in the HIGHLANDER QUEST lead by our Clan
leaders to win a sweet Scottish treat! Pick up your activity book at the Information Tent.
Boffer sword fighting - 9.20am, 12.40pm, 3.20pm
Free face painting - 9am - 2.30pm
Free mini golf - 11.30am - 4.30pm
Highland Dancing Competitions
A competitive solo dance, Highland Dancing is one of the most vibrant events at the Gathering, where dancers of various ages dance at beginner, intermediate and premier levels.
Be sure to come and watch these accomplished competitors as they dance towards their victory.
This years Highland Dancing competitions are being held by the WA Metropolitan Regional Committee of Highland Dancing Incorporate (WAMRCHDI). For more information about the WAMRCHDI please visit their website here.
Clans Village and Market Stalls
For all things Scottish (and for fun) we have a rowdy village full of clans and craft stalls.
If you have some Scottish heritage but haven't joined your ancestors clan, come and connect with your kinship.
Do you want your families Coats of Arms, Scottish novelty souvenirs, tartans, jewelry, pet treats and more, than this is the place to be.
Clans coming in 2017 include Clan Buchanan, Clan Donald Society of WA Inc, Clan Donnachaidh Society of WA Inc, Clan Keith, Clan MacKay Society WA, Clan Maclean Association WA, Clan Munro, Gaelic Society of WA and the Scottish Heritage Centre of WA Inc.
Market stalls coming 2017 include Fudge-A-Licious, Halcyon Steppe, Highland Celebrations, Pooches Couture, Scanoz Direct, Scottish Highland Kilts and Costumes, Slobberlicious, The House of Tartan, The Scottish Banner and Western Leathercraft.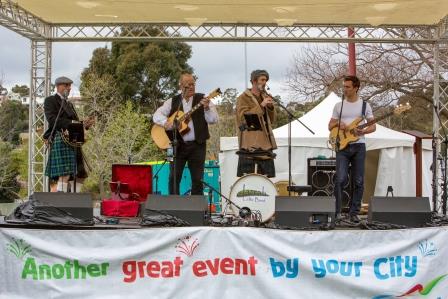 Music
Perth Scottish Fiddlers - 10.50am
Formed in 2009, the Perth Scottish Fiddlers are a group of musicians who come together and play a rich and extensive violina nd dance repertoire of Scotland, both traditional and contemporary.
Jarrah Celts - 12.15pm
The Jarrah Celts are a collection of Western Australian Celtic musicians based in Roleystone, in the Jarrah Forests of the Perth hills, WA. Their music is Celtic, Irish and Scottish, playing both modern and traditional dancing jigs, reels and rowdy pub ballads.
Twisted Herring - 1.35pm
Twisted Herring take the audience on a melodic heartfelt journey as they manage to capture the variety and richness of fiddle music from the borders to the Highlands and Islands and beyond. Twisted Herring play Scottish music in the lively and exciting way it is performed in Scotland today.
Heel and Toe Ceilidh Band and Ceilidh Dancing - 3.15pm
Specialising in calling and playing the popular ceilidh dances at social, weddings and other Scottish themed events. Come and enjoy your chance at doing some traditional Ceilidh dancing in front of the main stage.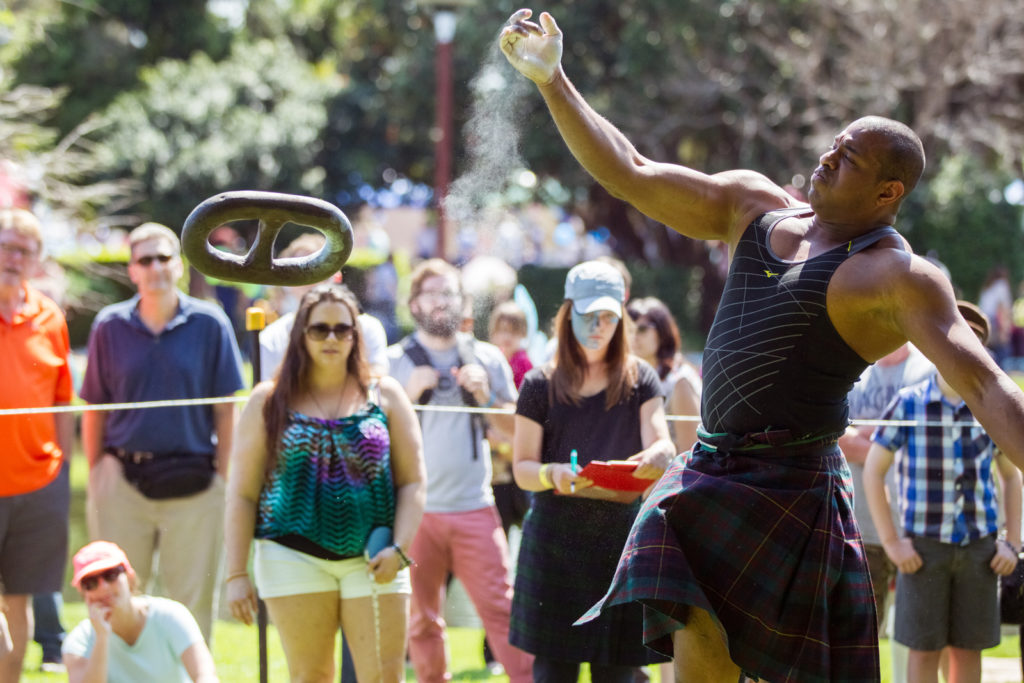 Heavy Events
The Heavy Events showcase the athletic skills of our tartan warriors as they compete in a traditional strongman competition. Visitors will bear witness to astounding strength and determination as competitors battle in the following events:
Cumberland wrestling
Throwing weight for distance
Throwing weight for height
Putting the stone
Armadale stones
Tossing the caber
For each competition you can have a chance at winning 1st place ($100), 2nd place ($50) and 3rd place ($25), have your name engraved on the Heavy Events trophy's.
For your chance to be a part of the Heavy Events, please contact Jay Waller on [email protected]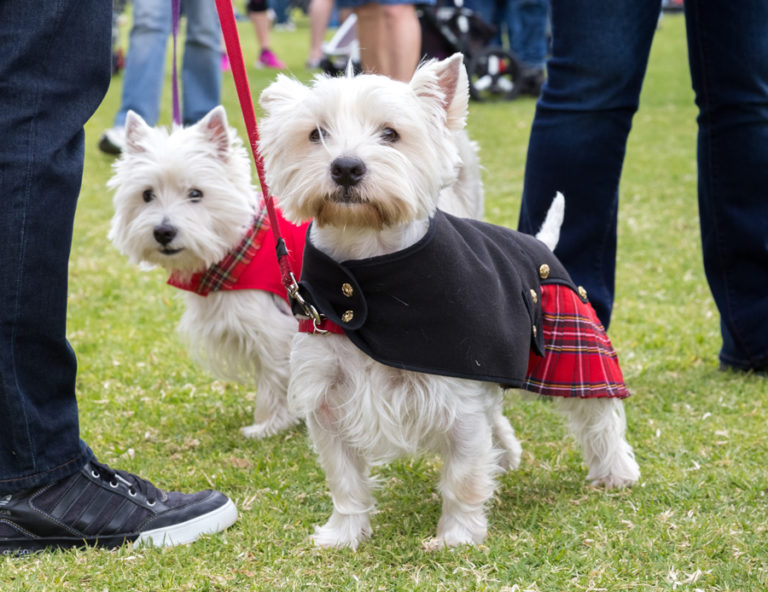 Meet & Greet Scottish Dogs

presented by Comment News
Scottish doggies of many sizes and colours will be joining the festivities, they and their owners look forward to meeting you just across the bridge in Minnawarra Park!
Westie Walkers Perth, a social group for West Highland Terriers and Scottish Terriers will be there and are happy for you to come and enjoy their friendly little doggies. Plus share information about Westies as pets.
People are welcome to bring their own Scottish doggies and be involved in the Meet n Greet too.
Agility Demonstrations will be held at 11 am, 12 noon, 1 pm and 2 pm - come and see clever Westies Angus, Kenzie and Lunar go through their paces jumping, weaving and even on a see-saw!